This is why INNOTHERA is able to respond to new economic challenges in the health sector by implementing a development strategy
Sales of INNOTHERA products, thanks to its Laboratoire INNOTECH International branch, now extend over the following zones :
Western Europe ;
Eastern Europe ;
Russia ;
The CIS ;
Sub-Saharan Africa ;
Maghreb ;
The Balkan States ;
Latin America ;
The Near and Middle East ;
Asia.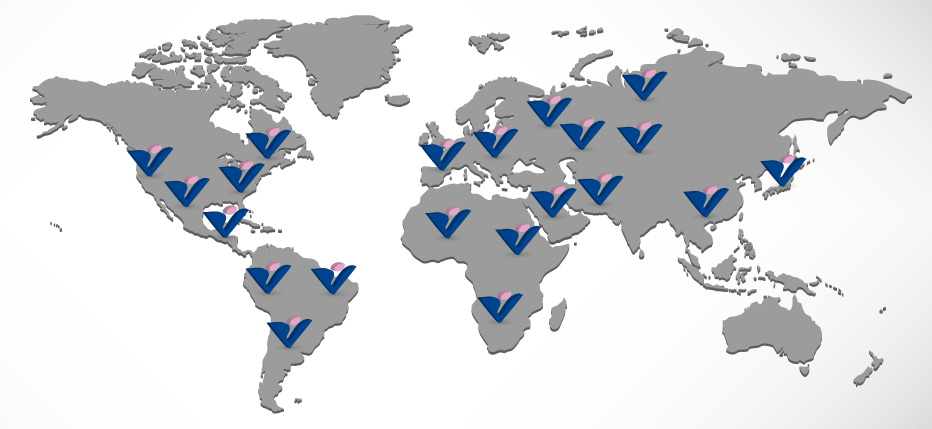 In most countries, INNOTHERA has established its own subsidiaries or offices, preferring to manage its own local organisation.
The group has set up several offices in Eastern Europe, Russian-speaking countries and Sub-Saharan Africa, and operates in 20 different working languages.
In addition, the INNOTHERA group also has a presence in the USA and Japan, where it sells hygiene and protection products through CLEANIS (a specialist company and a wholly owned subsidiary of the group).
In 2015, INNOTHERA converted the Moscow office into the subsidiary INNOTECH OOO (a company incorporated under Russian law which distributes products from the INNOTECH® range).
One of the great strengths of INNOTHERA is that it adapts to the specific cultural features of its different international markets in the field of health.
This strategy places INNOTHERA among a select group of French companies that contribute to the country's external trade growth.